Some ISP's block the SMTP Relay causing outgoing messages to bounce. If this happens to you, follow the instructions below by changing the outgoing SMTP port settings.
Open Microsoft Outlook 2010.
Click "File", the "Info" section and then click the drop-down button titled "Account Settings...".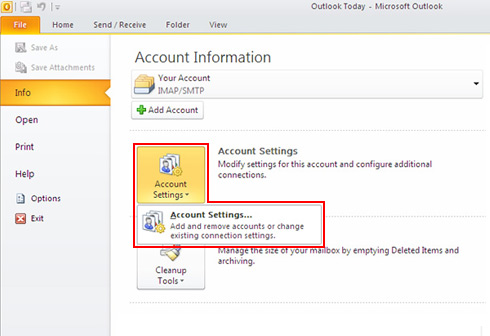 Under the "Email" tab, select your email account from the list. Click the "Change..." button.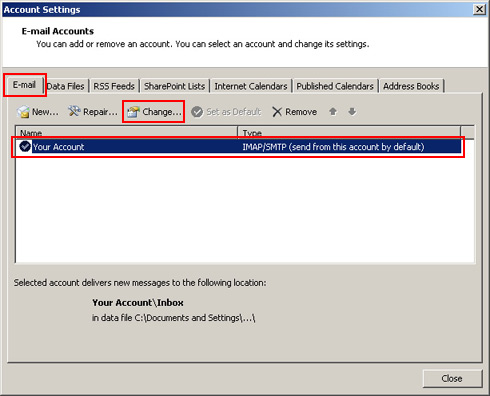 Change the "Outgoing mail server (SMTP)" to your ISP outgoing mail server settings.

Click the "More Settings..." button.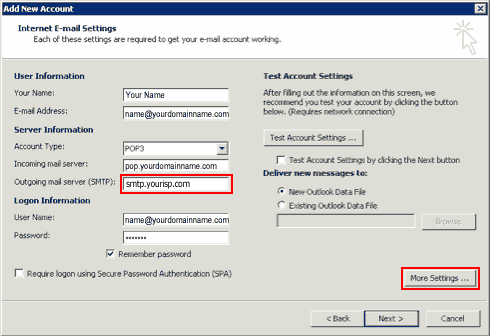 Click the "Outgoing Server" tab.

Check the box "My outgoing server (SMTP) requires authentication".

Check "Log on using", and then enter your ISP user email and password for the outgoing mail server.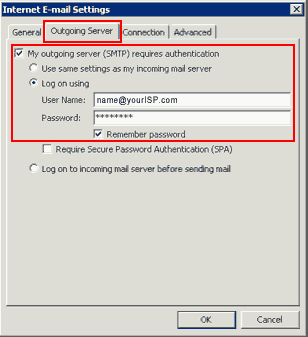 Select the "Advanced" tab.

In the "Outgoing Server (SMTP)", type "25" in the field box.

Click "OK".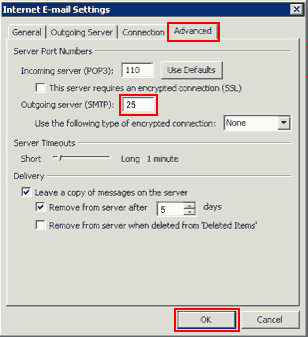 Click "Next".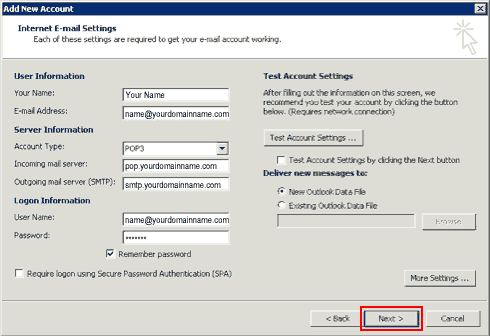 Outlook 2010 may test your settngs if you had the "Test Account Settings" box checked. When it's done testing click the "Close" button.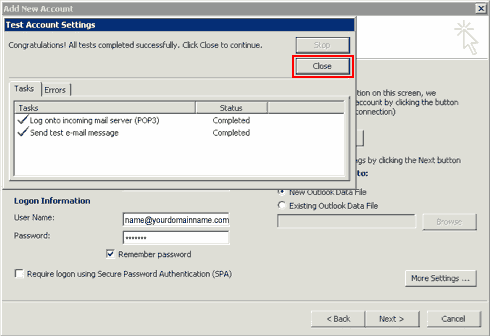 Click "Finish".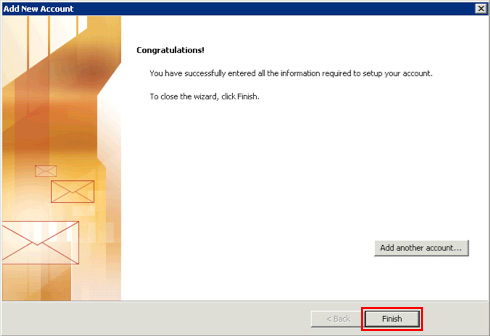 Click "Close".